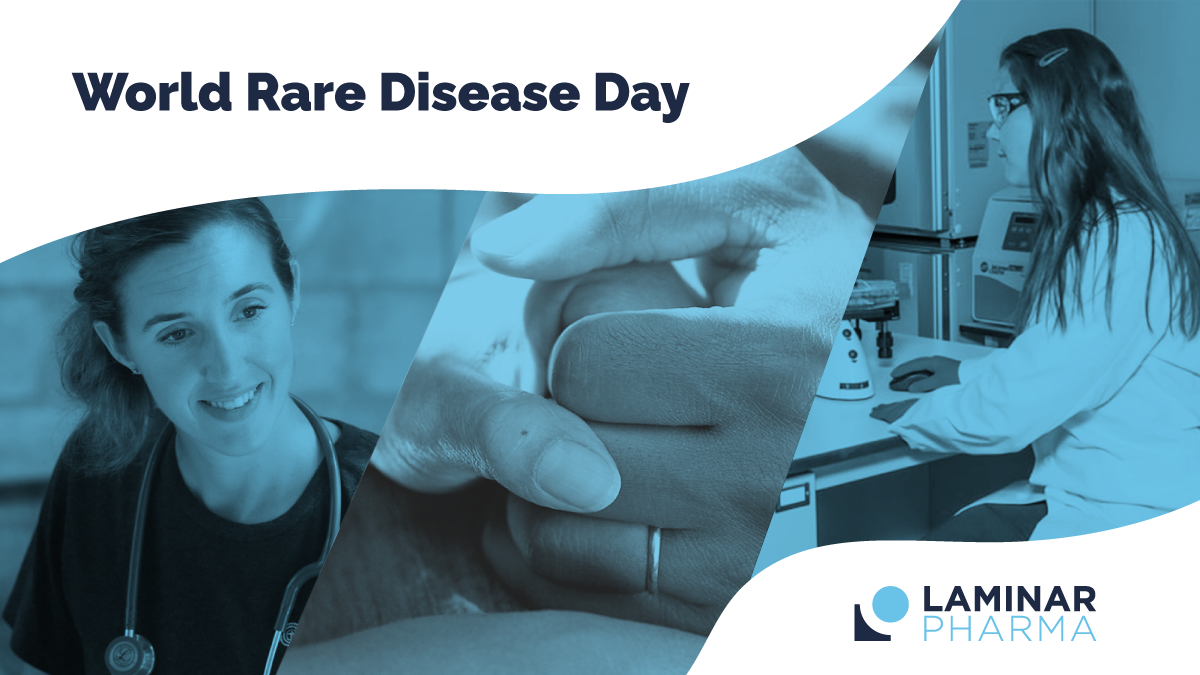 03 Mar

Rare Disease Day 2021: commitment to patients is commitment to scientific research

Imagine having symptoms for a disease which your doctor can't identify. You spend months or perhaps years going from one specialist clinic to another, in search of answers. Then one day, after many tests, the doctors tell you the name of your disease… but there is no cure, and very few scientists are on the case, because only you and fewer than 0.05% of the population have this illness.

That is the plight of patients who suffer from a rare disease (RD). On the last day of February — a month known for having a 'rare' number of days — we commemorate Rare Disease Day to celebrate their strength, to share their stories and to champion research that will improve these patients' lives.

It is the paradox of RDs that, although individually they are infrequent, as many as 1 in 20 people will live with a rare disease at some point in their life, given the vast number of illnesses that fall under this category. There are around 7.000 RDs, and most of them have no cure and often go undiagnosed. That is why Rare Disease Day is important, as it improves public awareness of RDs while encouraging researchers and decision makers to address the needs of patients.

"Imagine a world where we can tackle any unknown disease. With you, it's possible"

In Spain, the nation-wide association FEDER (Spanish Federation of Rare Diseases) has worked for more than 20 years to support patients by weaving a close network of families with shared values, experiences and demands. On this Rare Disease Day, Laminar Pharma supports their campaign, Symptoms of hope, which reflects FEDER's progress in building a social and healthcare system for the 3 million plus people in Spain who live with a rare disease or await a diagnosis.

At Laminar, we believe that RDs must play a greater part in scientific research and innovation. And we are committed to upholding our end, by pursuing our active Research and Clinical Programs with patients who have rare conditions:

We are investigating, for example, therapeutic options for adult polyglucosan body disease (APBD), a genetic disorder which first causes trouble controlling urination, then loss of some motor functions and eventually leads to dementia. Patients who suffer APBD lack a certain metabolic pathway which leads to the build-up of the large sugary molecule glycogen, and this harms their cells, especially neurons. Symptoms can be managed, but there is no cure.

We also have an active program in spastic paraplegia type 35 (SPG35), a severe hereditary disease that causes children to gradually lose strength in their limbs, eventually suffering stiffness and spasms. Unfortunately, many patients become wheelchair-bound as young adults and have a lifelong intellectual disability. There is still no specific treatment other than physical therapy to strengthen the muscles.

Rare is many, rare is strong, rare is proud

The core themes of this year's Rare Disease Day redefine "rare" and get to the heart of patients' demands. Rare is many means more than 300 million people live with a RD, and by joining these dots, a dense network emerges for support, activism and sharing information. Rare is strong means patients and families are resilient and will not stop in their fight for equity in access to diagnosis, treatment, and care. Rare is proud means commitment to visibility and research of these diseases.

Today, these claims are more important than ever. Covid-19 is proving especially harsh for RD patients, who are doubly vulnerable due to their specific illness and to the social and healthcare crisis caused by the coronavirus pandemic. That is why we salute FEDER's labour in providing support and relief to patients' families through its tight network, and we share their message: research is the only formula to cover society's present and future healthcare needs.