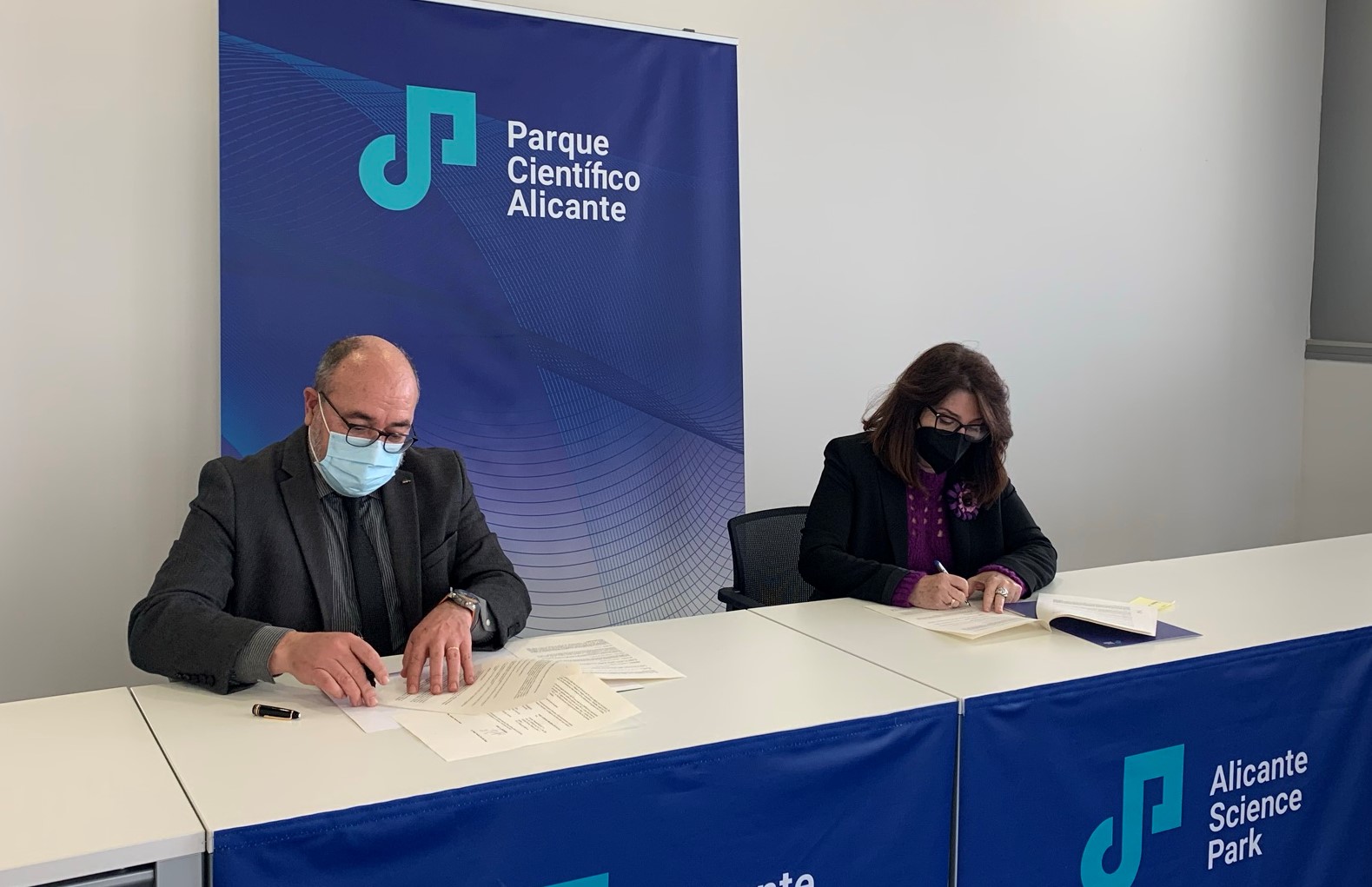 10 Mar

We have joined The Universidad de Alicante Science Park
At the Science Park we will develop our company's first external R&D laboratory
Amparo Navarro, dean of the University of Alicante (UA) and president of the Alicante Science Park Foundation (PCA) and Pablo Escribá, CEO of Laminar Pharmaceuticals, have signed on the 8th March 2021 the contract by which our biotechnology company is linked to the PCA. The manager of the PCA, Olga Francés, and María Jesús Pastor, who is vice-rector for Transfer, Innovation and Scientific Dissemination of the UA,  also attended the signing.
We are a biopharmaceutical company focused on drug discovery, rational design, and clinical development of therapeutic molecules. All these compounds are based on a novel therapeutic approach: melitherapy or Membrane Lipid Therapy (MLT), which focuses on the lipids of the membrane instead of acting directly on proteins or DNA as most medicines do. The company was created in 2006 as a spin-off from the University of the Balearic Islands (UIB) in Palma de Mallorca. The company's goal is for melitherapy drugs to become reference treatments globally for serious diseases with unmet medical needs such as glioblastoma and other aggressive cancers, as well as neurodegenerative, metabolic and inflammatory diseases. In this way, we will improve the clinical results and the quality of life of many patients around the world.
The dean of the UA, Amparo Navarro, has welcomed the addition to the Park of a scientific company working in the field of biotechnology, which increases the already large group of companies in this sector that are linked to the Park. "The Alicante Science Park is one of the most important projects that the UA has embarked on. We are delighted to have scientific companies with the intention of investing in R&D and innovation, and collaborating with the talent that flows from our university," said the dean.
Pablo Escribá stated that Laminar Pharma's interest in joining the Alicante Science Park lies in the "great talent that this university has in the biotechnology sector, a national role model with whom we have already collaborated, with specific agreements, and with whom we now hope to develop a broader relationship".